Site map and Murchison GeoRegion site info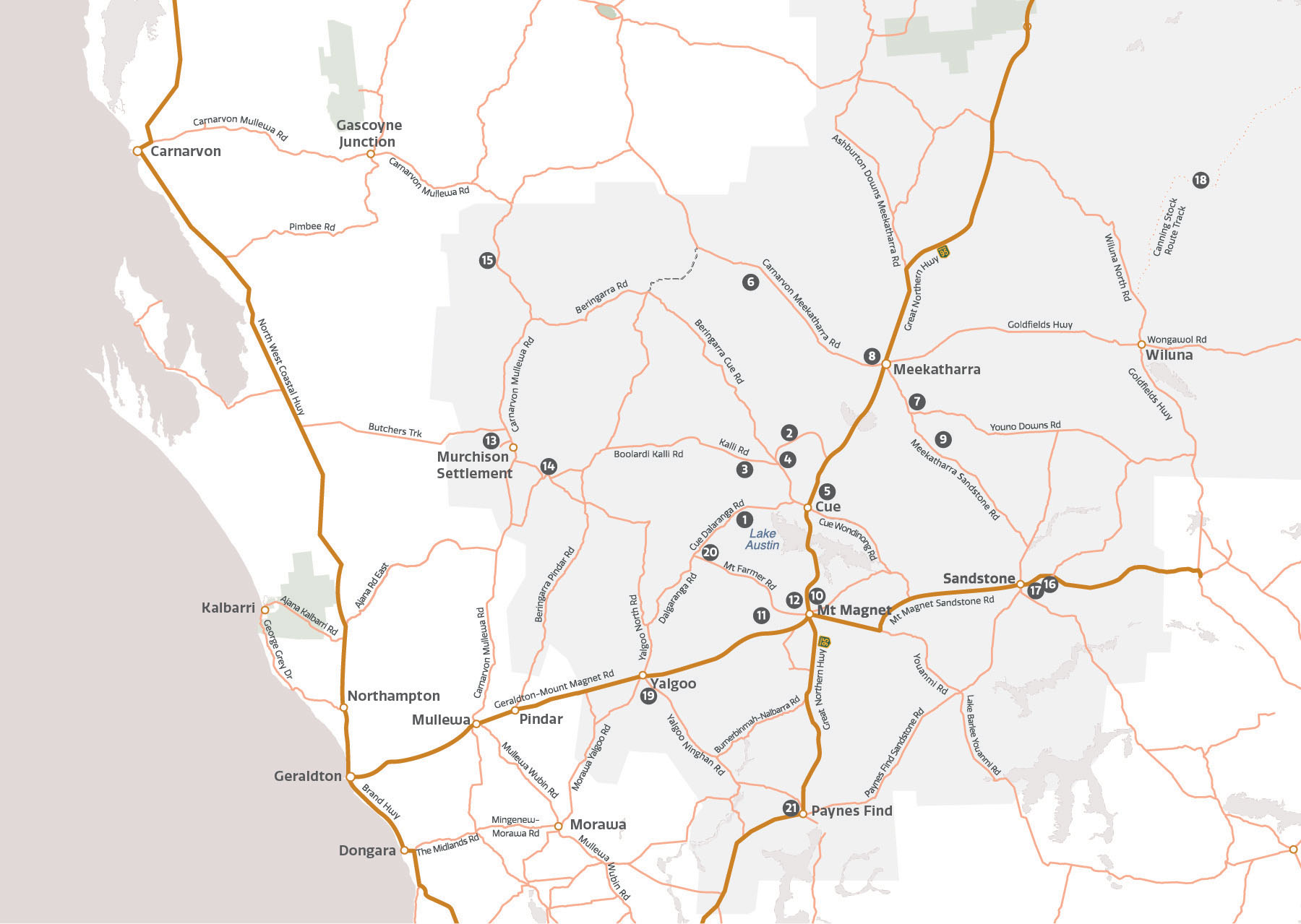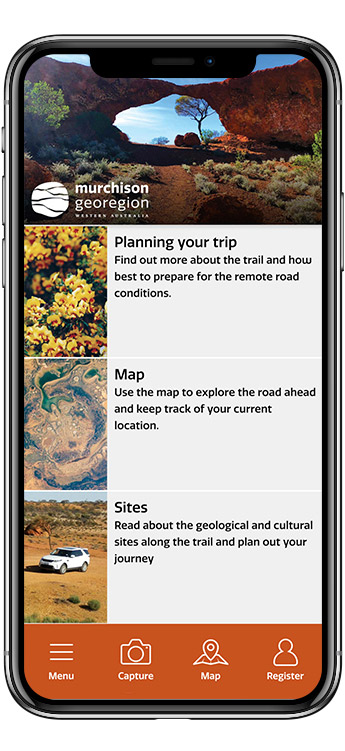 Download the Murchison GeoRegion app for detailed information on the go!
The free app is your guide to this unique self-drive trail that focuses on some of the ancient natural and cultural wonders of WA.
Download the app to:
plan out your trip before you leave
learn more about the sites along the trail
learn more about the region's towns and services
keep a record of your daily photos, videos, audio and written notes while you're discovering the Murchison GeoRegion.
Available from where you download your apps.